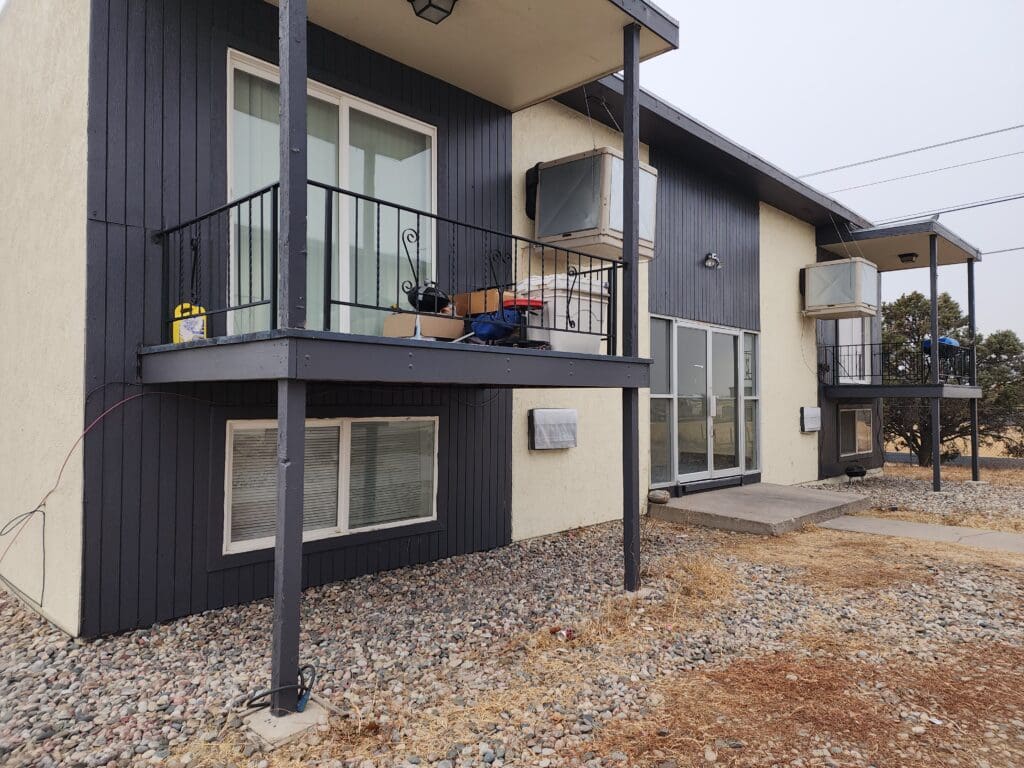 3441 Baltimore Ave Pueblo CO 81008
APARTMENT
2 bedroom 1 bath
No pets
$800 deposit
$800 per month
renter pays electric only
3451 Baltimore Ave Pueblo CO 81008
APARTMENT
2 bedroom 1 bath
No pets
$800 deposit
$800 per month
renter pays electric only
411 E Orman Pueblo CO 81003
HOUSE
2 bedroom 1 bath
$1200 deposit
$1200 per month
Pet deposit $300
Renter pays all utilities
Thank you for your interest in our property!
Please read all information provided
APPLICATION REQUIREMENTS:
Applicants must also provide Picture ID, Social Security Number, and proof of income. Non-refundable application fee of $40.00 per adult 18 years or older. Must be paid at time of submission of application. (Cash or certified funds only)
ALL APPLICATIONS MUST be brought into our office located at:
1300 N. Elizabeth Street
Rent is due on the 1st of the month.
If move-in is after 1st of month, applicants pay 1 full month's rent to move in plus security deposit and receive a prorated credit the following month for any over payment.
WE DO NOT ACCEPT APPLICATIONS IF WE HAVE NO VACANCIES THAT WOULD MEET YOUR NEED